Welcome to the DMCI Alumni Website!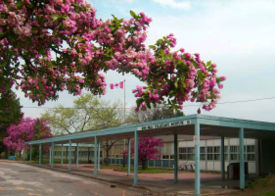 9 DAYS UNTIL THE REUNION!!!
DMCI 60th Reunion Registration Form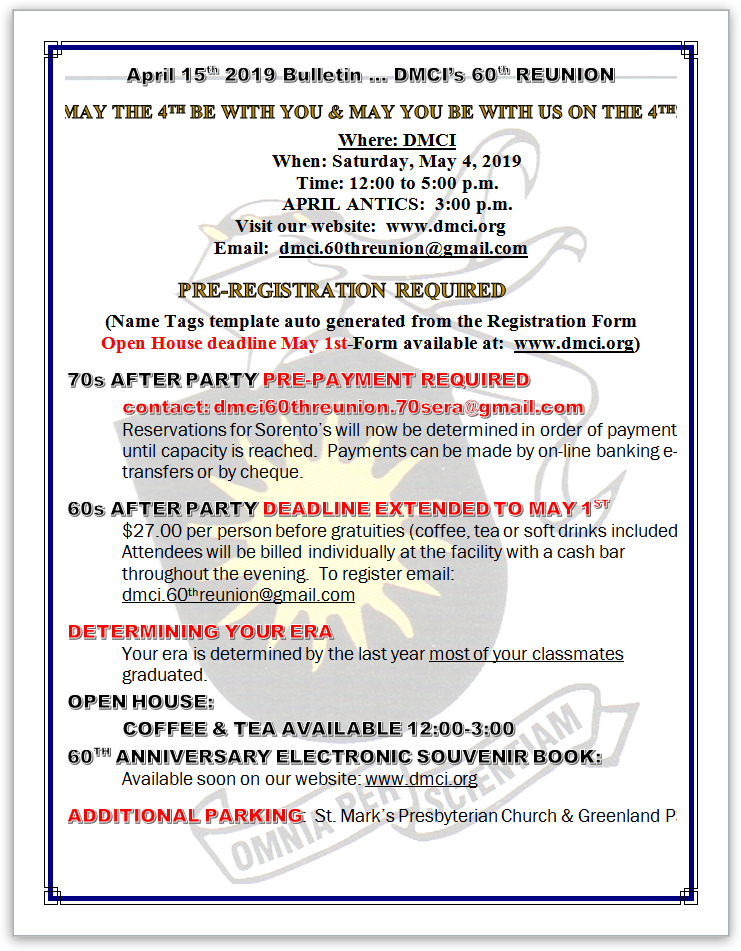 Please check the new DMCI Alumni blog. Submit your stories, photographs and related links. We have over 50 years of history, let's share it!




Words to the song plus
the taping of the song at the 40th reunion.
If you would like to post information on this website concerning future alumni events, please contact Donna at: donmar9@rogers.com

Number of visitors up to the 40th reunion on October 17, 1999: 11,670
Number of visitors between the 40th and 45th reunion: 23,984
Number of visitors between the 45th and 50th reunion: 38,346

Total number of visitors to date: 268,610

For more information on the school D.M.C.I. (Don Mills Collegiate Institute, Toronto Ontario Canada) please visit the Wikipedia Article: DMCI.
Copyright DMCI Alumni Website © 2019 | Sponsered by Blue Fidelity
The local day and time is 4/25/2019 5:47:01 AM.